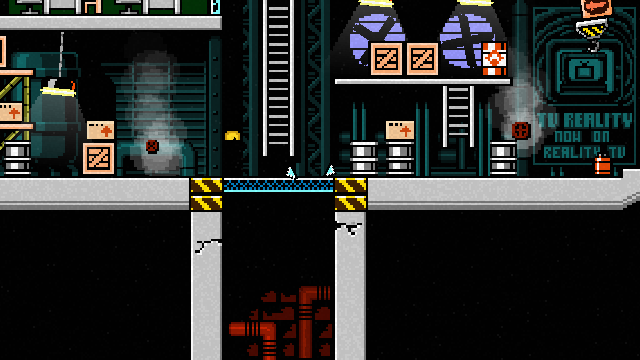 Now that doesn't look very safe.
Hello! I'm doing the status update this time.
Work on SFD is pretty sporadic these days. Making
Escape from Precinct 9
was such a huge undertaking, I didn't feel like working on content for a while. But now I'm getting back in the groove of making official maps. The next update, coming soon, will add two Versus maps (one brand new, one which may be familiar to some of you), plus a couple of challenges which will put hair on your chest. Or wherever it was.
Also, don't stop coming with small
ideas and suggestions
! As we've
said before
, SFD development may be slowing down, but it's not stopping. Now that I'm not having to wrestle hugely ambitious story content, I'm more likely to implement smaller content stuff like new tiles and customization items based on your feedback.
Stay tuned... and thanks for playing!