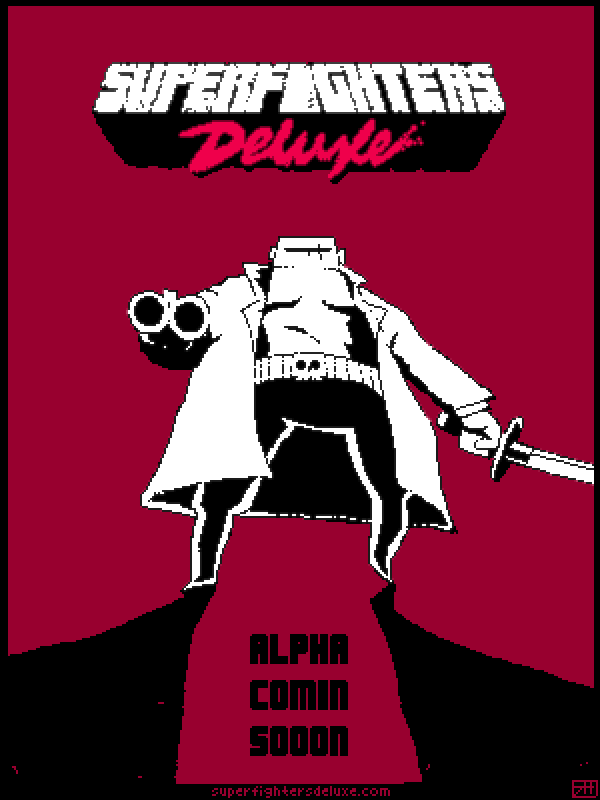 Hello superfighters! ALPHA 1.0.0 is scheduled to arrive this weekend! On Saturday the game services and MythoLogic website will be down for a while, because we're launching a brand new website.
Here you will register your MythoLogic account, which is one of the big new features of the alpha. Registering is optional, but hosts can turn on "account validation" to only allow logged-in players to join their server, as well as ban players by their account ID.
Also included will be the new Grab move, which ought to shake up the old melee system by being an effective block breaker, and other small goodies.