Dear forum users! In compliance with the new European GDPR regulations, we'd just like to inform you that if you have an account, your email address is stored in our database. We do not share your information with third parties, and your email address and password are encrypted for security reasons.
New to the forum?
Say hello in this topic!
Also make sure to read
the rules
.
Superfighter

Posts: 440
Joined: Fri Jul 15, 2016 7:56 pm
Started SFD: PreAlpha 1.0.5
Location: Rome, Italy
Gender:
Age: 20
When a grenade is cooked and results in a dud one, it is dropped on ground and cannot be pushed.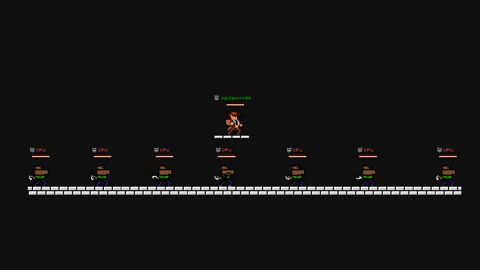 ---
Lead Programmer

Posts: 1481
Joined: Sun Feb 28, 2016 3:22 pm
Title: Lead programmer
Started SFD: Made it!
Location: Sweden
Gender:
Age: 28
Fixed after Alpha 1.3.4c.
Thanks for the detailed bug report
Gurt
---
Who is online
Users browsing this forum: No registered users and 1 guest